Esquina C. Gardel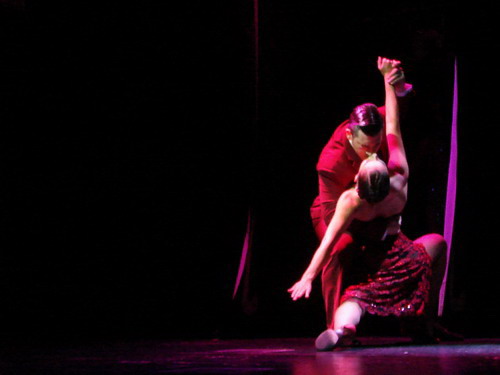 Esquina Carlos Gardel Tango Show returns to the stages with the most successful and popular Tango show in Buenos Aires, now presented in its new place located in Buenos Aires's downtown with the same glamor, Esquina Carlos Gardel Dinner Show has the same passion and a stage like never before, an architectural jewel of the Belle Epoque.

Rates (Book from here!):
Show Only:                                   USD    69,90*
Dinner Show: USD 119,90 Now  USD   89,90*
Vip Show:                                     USD   99,90*
Vip Dinner Show:                         USD 189,90*

Round Shuttle Included for Recoleta, Downtown and San Telmo
*Get this special rate and free private transfer to the place instead of the standard free transfer!
Ask terms and conditions. Hurry up! Limited seats!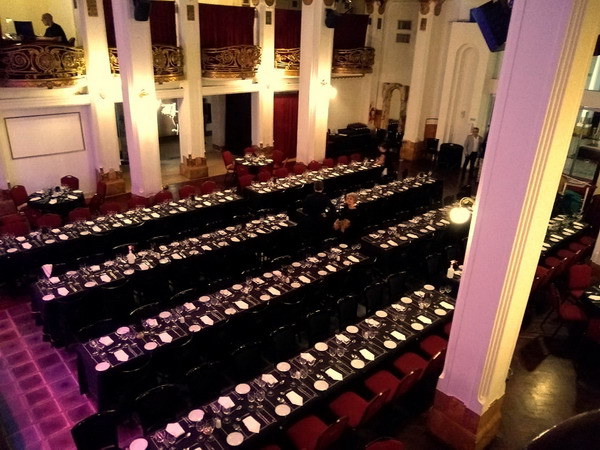 Basic Information about Esquina Carlos Gardel:
Schedule: 8.30 pm dinner, 10.10 pm show
Pick up: Free for Recoleta, Retiro, Puerto Madero, Downtown and San Telmo
Duration: 1,30 hours
Pay in: $Arg, Cards, US$, Euro DISCOUNT AVAILABLE
Capacity: 150 seat people
Orchestra: 6 musicians on stage
Singers: 2
Dancers: 14

Suggested Menu for Esquina Carlos Gardel Tango Show:
Mozzarella di bufala rolls with seasoned Parma Ham, tomato and olive
Roasted vegetables, cured ham, bocconcini, and black olives with almond pesto
Grilled Angus baby beef sided with potatoes browned in rosemary butter
Marinated pork roulade with coleslaw and scallion salad
Chocolate mousse with caramel decorations
(See at the bottom all the menu, typical food included)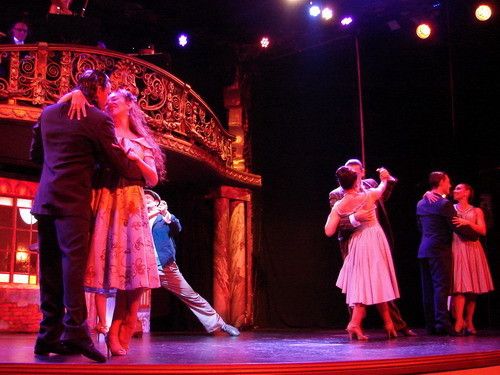 Customer references for Esquina Carlos Gardel:
"The cost of the tango dinner was paid directly to the restaurant which included transportation to and from our hotel.  Senor Piera from Tango Advisor had arranged with the restaurant for tables in the front row of the stage. The show and dinner were excellent.  He also showed up at the restaurant to meet us and make sure we were pleased.  There was no charge for this tango dinner service"
Bernie Breen, Florida, Usa


About the Place and the Show:
Esquina Carlos Gardel Tango Show returns to the scene with its same dancers and choreography, a Tango passion that glides through one of the two most beautiful Tango theaters in Buenos Aires, an architectural glory that was the first skyscraper in South America. After a few months without functions, the whole staff of Esquina Carlos Gardel Dinner Show is reborn with all its mystique: dancers, musicians, choreography and even the same waiters are waiting for their audience in a theater even more beautiful than the original.

The show is the only show that brings together six Tango World champions and therefore focuses on the virtuosity of each couple, although group performances recreate scenes of the "Golden Tango Era" with a great sense of humor. In these representations of the dance corps is far away from looking symmetry, which creates a Tango climate also supported with the help of gags and a very elaborate costumes.

As Tango to stage style as Tango to floor coexist harmoniously in Esquina Carlos Gardel Tango Show, being the Traditional style reinforced by the presence of two veteran couples that pulls of ovation with their fluid and milonguero rhythm.

Another aspect of the Esquina Carlos Gardel Dinner Show is the sensuality that increases as the numbers goes on with an infarct closure due to the riskiness of the figures and its erotic voltage.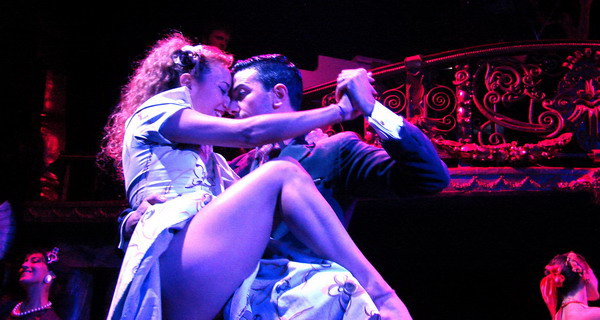 The sextet with two bandoneons and two violins is as always very well lead by Virginia Di Salvo who skillfully delivers the orchestra to the vertiginous rhythm that the choreographies require and accompanies the two styles of the singers very well. The male singer of Esquina Carlos Gardel Tango Show stands out for his powerful and harmonious voice with which he honors Carlos Gardel without falling into imitation, very well characterized in two moments of glory of the legendary singer, the first with the tail and galley at Hollywood style and the second with a guitar duo that represents him in his most classic style. The female singer expresses the tangos with extreme sweetness and takes her pieces with a passionate acting.

The kitchen of Esquina Carlos Gardel Dinner Show was always recognized and now without doubt it will be even more. We recommend the chorizo steak and the lasagna as the main ones, the empanadas and the pumpkin soup are perfect entrances and as ending the passion fruit cocktail and the chocolate dessert.

It is noteworthy the enthusiasm of dancers and orchestra (they were heard celebrating in a howl of happiness behind the stage at the end of an impecable and perfect show) and the service of waiters, always attentive and stylish. This is because after having left the first venue where all of them were so many years, this replacement has all the condiments of a return with glory.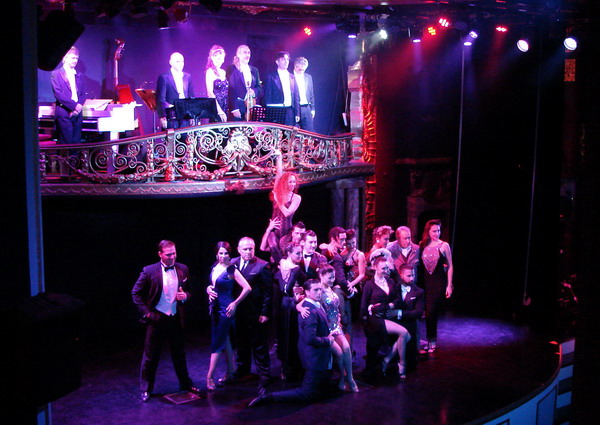 Esquina Carlos Gardel Tango Show, the beauty and passion of Tango are combined in the most acclaimed show by the public.

Full Menu:

Cold appetizers
Mozzarella di bufala rolls with seasoned Parma Ham, marinated fresh tomatoes petals and olive basil
Tenderloin carpaccio with lime vinagrette, fresh rocket salad, crystallized tomatoes sheets of cheese  and capers
Crab remoulade in guacamole cous cous and sarmoriglio sauce with three citric sauces

Hot appetizers
Homemade chopped meat baked turnovers (Empanadas)
Fresh vegetable soup with focaccia bread
Abasto hors d'oeuvre: roasted vegetables, cured ham, bocconcini, and black olives with almond pesto
Cornpaste soup aromatized with thyme
Patagonian prawn wrapped in bacon  with tomato tartare and coconut cream (Vip Menu)

Main courses
Angus Cattle sirloin strip steak, with potatoes rissole stle and hot tomato cherry
Season fish on nori seaweed risotto, black olive powder covered with mango sauce
Organic grilled chiken with croquette potatoes, lemon and butter with herb plus cherry tomatoes
Grilled Angus baby beef sided with grilled potatoes seasoned with rosemary butter
Marinated pork roulade with coleslaw and salad of scallion
Farm chicken filled with roasted peppers, mousseline of potatoes coverde with barbecue sauce
Penne rigate with crudaiola sauce and bocconcini
Atlantic salmon joined by almond-flour, mushroom portobello slices pickled lemon butter (Vip Menu)
Angus roasted sirloin steak, puff-pasted potatoes and tomato and chilli butter (Vip Menu)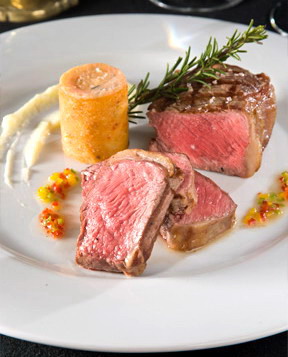 Desserts
Traditional Argentine desserts tasting:
a. "Vigilante" (Watchman): slice of cheese with a slice of sweet potato jam
b. Small homemade custard seasoned with toffee sauce and dulce de leche (soft caramel)
c. Ice-cream with almond garrapiñada (roasted caramelized almonds)
Chocolate mousse with caramel decorations
Chocolate mousse on breton biscuit and pistacchios syrup (Vip menu)

Beverages
Water, sodas, beer & Coffee
San Felipe Wine (red or white)
Rutini Cabernet Malbec (Vip Menu)
Rutini Sauvignon Blanc (Vip Menu)
Glass of sparkling wine for a toast (Vip Menu)


 



 (Tango Porteño)





_________________________________________

About me
Recommend this site     
_________________________________________

Suggested Tango Shows 
Tickets with discount 
SITE MAP (This is a really complete site, Enjoy it!)

..